THE URBAN EXPERIENCE RADIO


DJ Samore - So Urban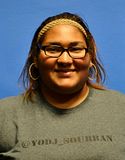 (DJ, Show Host, Exective Producer)
DJ Samore is the show creater, host, producer, promoter, ceo , dj, of the urban experience. As a dj she plays the music people wanna hear and put them on to that hot new new. Keep you updated with the urban headlines, basically the captain of the u.e. team.
Follow on twitter
@yodj_sourban
Follow on instagram
@iamsourban
Sidekick in the Cut
Bro K- mitch aka Prince of Miami aka Kmitch 305
(co host - bio)
Tune in for K-Mitch Male Pov on urban headlines, his POV what the fellas wanna know, his position is to represent for the fellas on the team!!
Follow him on twitter
@kmitch305
GOT A PROBLEM, NEED SOME ADVICE ON A SITUATION
ASK CANDY from
Sweet Addictions TV
send email to djsamoreaskcandy@gmail.com
LIKE THE URBAN EXPERIENCE ON FACEBOOK
CLICK HERE